Latest posts by Christine
(see all)
The future of blockchain technology seems bright. It has already begun affecting many industries apart from just banking, finance or payments. It has made in-roads into notary, smart contracts, networking, IoT, gift cards and loyalty programs, digital identity, manufacturing and supply-chain communications.
According to Gartner, the business value-add of blockchain amongst enterprises worldwide will hit $38B by 2021 and grow to exceed $3T by 2030.
It's more important than ever for business professionals to begin learning about blockchain technology from a business perspective to help improve the companies they work for improving speed, efficiency and bottom line.
The Linux Foundation has come up with just the course to meet this very goal via their newly launched Blockchain for Business certification course.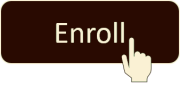 The core focus of the Blockchain for Business course is:-
To disclose business blockchain and distributed ledger technologies to audiences with varying experience.
Blockchain impact and potential for change around the world.
What are the immediate blockchain use cases in technology, business, and enterprise products and institutions
Gain familiarity with current Hyperledger projects and cross-industry use cases
The Linux Foundation is a non-profit technology consortium founded in 2000 as a merger between Open Source Development Labs and the Free Standards Group. It's headquartered in San Francisco, USA with an estimated 150 employees.
The Blockchain for Business course is unlike any other blockchain course out there.
The program dives in deep to show you what blockchain can truly do – minus the hype!, discusses real-world use cases and applications to help you better understand blockchain technology and how you might leverage it in your own industry.
The course is divided into TWO main sections:-
Blockchain: Understanding Its Main Uses-cases & Implications
An Introduction to Hyperledger Technology
You can complete the course within 2-4 months spending 3-4 hours per week on the program.
The course is taught not by one but thirteen (13) instructors. This is a real plus point as many of the instructors are industry experts and have first-hand knowledge working with Blockchain technology and implementation.
Here are the instructors brief bios:-
Stephen Curran
Technical Architect, Cloud Compass Computing, Inc.
Alejandro (Sasha) Vicente Grabovetsky
CTO and Chief Data Scientist, AID:Tech
Nicola Paoli
Lead Blockchain Developer, AID:Tech
Elliott Callender
Founder & CEO, Nodeunlock
Dylan Davis
Knowledge Sharer, Nodeunlock
Ernesto Lee
CTO, Blockchain Training Alliance
Kris Bennett
Senior Instructor, Blockchain Training Alliance
Rosa Santos
Director of Education, Blockchain Training Alliance
Alexandra Groetsema
Developer & Project Manager, DLT.Education
Navroop Sahdev
FinTech and Blockchain Entrepreneur
Nathalie Salami
Blockchain Attorney, Fintech Portfolio
Robert Schwentker
President of DLT.Education
Arianna Groetsema
Developer at DLT.Education
For an additional fee, you have the opportunity to experience the full program and obtain a verified certificate of completion from The Linux Foundation.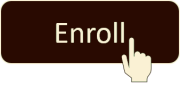 Note: If you decide to enroll in this course, Blockchain Academy may receive a small fee directly from Linux Foundation.