Testimonials

How to profit from blockchain tech.
Excellent speaker! Now I know what to do to profit from blockchain.
Corwin Lim
CEO, KL
Real knowledge of Blockchain!
After attending the course, I have got the real knowledge of Blockchain technology and I strongly believe it will open up to my research in the future.
Jafor Ali
PhD Student, Uni. Islam Antarabangsa (UIA)

It was an amazing experience!
It was an amazing experience. I highly recommend the courses at Blockchain Academy. Its for all ages and sectors!
Hariz Imran
Business Owner, KL
Blockchain Development Services
We don't just teach blockchain, we build secure & affordable blockchain applications too.
In The Blog
You must have heard about NFTs or Non Fungible Token. This blockchain powered utility token has been raving news sites and media portals lately. Binance announced its recent tie up with Hermitage Museum, the world's second largest art museum after the Louvre, Paris. They are planning to tokenize art masterpieces created by Leonardo Da Vinci and Vincent Van Gogh.
During the recently concluded 4th Ethereum Community Conference (EthCC 4) held in Paris from July 20-22, #VitalikButerin (creator of Ethereum) shed some pretty amazing insights. He feels Ethereum is designed more than just to cater to the Decentralized Finance (DeFi) ecosystem.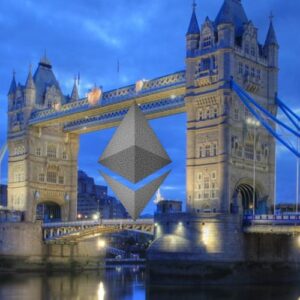 What's with Ethereum's latest hard fork titled EIP-1559? How will it affect 'gas prices'? Read this post if you want […]
Are you a film producer? Then you're gonna absolutely love this idea – probably one of the best blockchain use […]
Latest Industry Reports (FREE)
Download these valuable reports to learn more about blockchain & crypto trends in 2021/2022.