Learn all about the Internet of Things (IoT). The IoT industry is expanding rapidly. Many businesses have begun to invest in learning how to make use of IoT in their industries. When you enroll in this course, you will gain an in-depth understanding of what exactly is IoT, how it works and how to use it to empower your ideas and business goals.
---
What You'll Learn
Everything you need to know about IoT.
Learn what constitutes a good IoT design.
How to use IoT in your area of expertise.
In which industries IoT is being deployed (IoT use-cases)
What is the Future of IoT
---
Course Hours & Delivery
This is an online, self-paced course developed by Curtin University. Participants are required to complete all modules within 4-5 weeks. Once enrolled, you will be guided by your instructor(s) and moderator who will further assist you to complete the course.
---
Instructor(s)
Ian Murray
Professor and Curtin Academy Fellow at Curtin University
Professor Iain Murray AM, is a Professor in the School of Electrical Engineering, Computing and Mathematical Sciences at Curtin University, specialising in networking, embedded systems, and assistive technology. He received his B.Eng. (Hons) and Ph.D. in Computer Systems Engineering from Curtin in 1998, and 2008, respectively. He is a Curtin Academy Fellow and was appointed a Member of the Order of Australia for his contributions to education in 2016.
---
Siavash Khaksar
Academic at Curtin University

Siavash is an academic in the School of Electrical Engineering, Computing and Mathematical Sciences at Curtin University. He received his B.Sci in Electrical and Electronics Engineering from Azad University, Science and Research branch in Fars in 2012, his M.Eng in Electrical Engineering with a focus on Embedded Systems from Curtin University in 2015, and is currently undertaking post-graduate research focusing on assistive technology and use of motion sensors and machine learning to help children with cerebral palsy. He specialises in embedded systems and digital hardware-software codesign.
---
Moderator
Amarjit Singh
Principal at BlockchainAcademy.asia
Amarjit is a Microsoft Certified Systems Engineer (MCSE) and a Certified Bitcoin Professional (CBP) from c4. He has over 20-years experience in IT, Network Security, Banking, Education and Project Management. Apart from teaching blockchain, Fintech and smart contracts, he regularly consults Fintech startups on how to design robust, state-of-the-art, decentralized applications (DApps). He sits on the Board of Directors in IDACB (International Decentralized Association of Cryptocurrency and Blockchain) and he is also a prolific TEDx speaker who speaks his mind.
---
Pre-requisite
Anyone can enroll in this course. No prior background in IoT is required.
---
Certification
Upon course completion, students will receive the following certificates. You may display these certs in your LinkedIn profile.
Certificate of Completion from Blockchain Academy
Verified Curtin University signed certificate (with optional upgrade)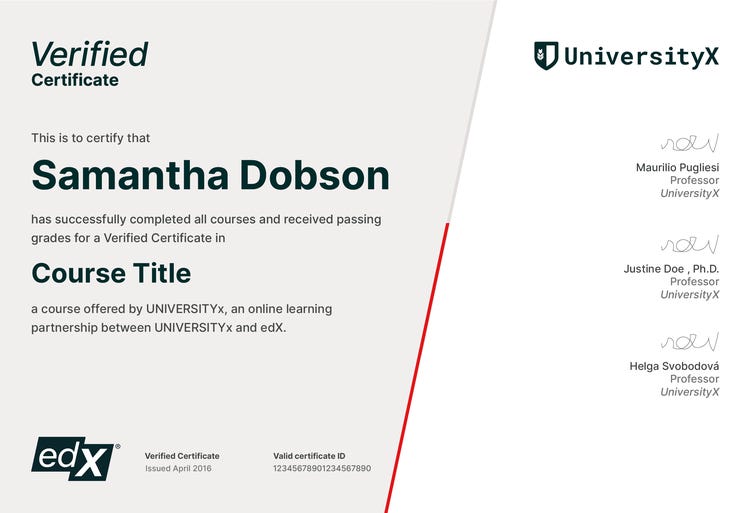 ---
Frequently Asked Questions (FAQ)
This is a paid course. Once you have enrolled and made payment, you will gain access to all the course materials, video tutorials etc. An added advantage is, you will get your very own personal moderator, who will help you with any questions you may have.
Quick Glance
Online Self-paced
Duration: 4-5 weeks
Moderator: Yes
Language: English
Video Tutorials: Yes
Fee: $50
31-pax Enrolled
Status: OPEN
Your details are 100% safe!
NOTE: BlockchainAcademy.asia is in partnership with Curtin University via edX. When you enroll into this course and if you decide to upgrade to Verified, the academy may receive a commission from the university or organization.