Overview
Blockchain in Fintech course is a 6-weeks online program brought to you by The University of Hong Kong. The course focuses on understanding the kind of applications to design, the type of blockchain (DLT) technology to use and the limitations and opportunities blockchain presents, particularly in Finance.
What You Will Learn
Understand the design rationale behind the blockchain technology.
Understand the technological and cryptographic components of a blockchain.
Understand the variations and differences of existing major blockchain platforms.
Understand what types of applications best fit the characteristics of blockchain.
Understand the limitations and outstanding issues of existing blockchain technology.
Understand the negative impacts of, in particular, criminal activities in the context of blockchain.
Pre-requisites
None. If you do have some basic understanding of finance or IT, it would be advantageous, but not necessary.
Course Modules
This course has 6-modules. The recommended duration to complete is 6-weeks (one module per week).
By University of Hong Kong
Online self-paced
Free Path
- NO Certificate
- 30-Days Access Only
- Certificate signed by HKU
- Graded assessment
- Unlimited access
- $149
The University of Hong Kong
The University of Hong Kong (HKU) was founded in 1911 and is the oldest tertiary education institution in Hong Kong. Sir Frederick Lugard, the Governor of Hong Kong back then, laid the foundation stone for the University in 1910. Dr Sun Yat-Sen, founder of modern China, was the university's early alumni. As of 2019, HKU ranks second in Asia by QS and fourth by THE, and around top 30 internationally. It has been commonly regarded as one of the most internationalized universities in the world as well as one of the most prestigious universities in Asia.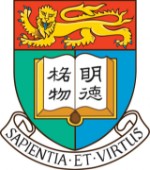 Instructor
Dr. Siu Ming Yiu
Associate Professor
The University of Hong Kong
Dr. Siu is an Associate Professor at the Department of Computer Science of the University of Hong Kong. He has received numerous awards including the outstanding teaching award of HKU, best teacher award (twice) from the Faculty of Engineering, HKU, and the teaching excellence award of the Department (more than six times). He is good at presenting difficult concepts using simple and easy-to-understand approaches. He is also the director of the FinTech Research Laboratory of the department and an expert in cryptography and blockchain technology.
Official & Verified Certificate
This course is free to pursue. However, to get a HKU University  signed certificate, you will need to pay $149. Get a 10-15% discount when you enroll today.
Click Enroll and choose the Verified Path. This course is delivered on edX. A professional certificate from HKU will surely boost your profile.