Blockchain technology maybe new but due to its unique, transparent, highly secure properties, many large corporations, banks, insurance companies and even Fintech startups are seen dabbling with it. Enroll in this course and gain insights from industry experts.
---
What You'll Learn
How Fintech applications mesh with blockchain
What are some of the challenges with blockchain?
A run-up on the fundamentals of blockchain technology
How does algorithms and cryptography work?
Why is bockchain so safe?
Is it safer than a traditional stand-alone server environment?
Various blockchain platforms. What are they?
Pros and cons of the major blockchain platforms.
Different kinds of Fintech applications using BC (both traditional and emerging).
How is blockchain technology used in Fintech?
Blockchain limitations and solutions.
---
Course Hours & Delivery
This is an online, self-paced course developed by University of Hong Kong (HUK). Participants are required to complete all modules within 6-weeks (2-3 hours per week). Once  enrolled, you will be guided by our moderator who will further assist you to complete the course.
---
Instructor
Siu Ming Yiu
Professor, University of Hong Kong
S.M. Yiu is a Professor at the Department of Computer Science of the University of Hong Kong. Dr. Yiu has received numerous teaching awards including the outstanding teaching award of HKU, best teacher award (twice) of the Faculty of Engineering, HKU, and the teaching excellence award of the Department (more than six times). He is good at presenting difficult concepts using simple and easy-to-understand approaches. He is also the director of the FinTech Research Laboratory of the department and an expert in cryptography and blockchain technology.
---
Moderator
Amarjit Singh
Principal, BlockchainAcademy.asia
Amarjit is a Microsoft Certified Systems Engineer (MCSE) and a Certified Bitcoin Professional (CBP) from c4. He has over 20-years experience in IT, Network Security, Banking, Education and Project Management. Apart from teaching blockchain, Fintech and smart contracts, he and his team is also assisting many Fintech startups with designing robust, state-of-the-art, blockchain-enabled  Fintech applications. Amarjit is a Board of Director for IDACB (International Decentralized Association of Cryptocurrency & Blockchain) and a TEDx speaker.
---
Pre-requisite
Anyone can enroll in this course. No prior knowledge in finance, blockchain or Fintech is required.
---
Certification
Upon full course completion, students will receive TWO certificates. You may display these certs in your LinkedIn profile.
Verified certificate from University of Hong Kong (optional paid upgrade)
Certificate of Completion from Blockchain Academy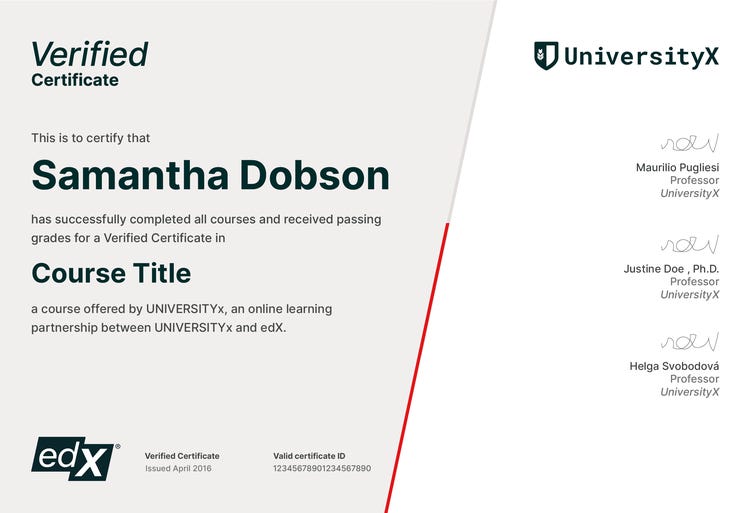 ---
Frequently Asked Questions (FAQ)
---
NOTE: BlockchainAcademy.asia is in partnership with University of Hong Kong via edX. When you enroll into this course, and if you decide to upgrade to the verified path, we may receive a commission from the organization or university.
Quick Glance
Online Self-paced
Duration: 6-weeks
Moderator
Language: English
Video Tutorials
Fee: $50
532 Enrolled
Status: OPEN
Your details are 100% safe!