Learn the basic fundamentals of Bitcoin, cryptocurrencies, smart contracts, how Ethereum works and how to build decentralized applications (DApps).
---
What You'll Learn
What are centralized and decentralized currencies.
Deep understanding of Bitcoin (what is Identity, Transactions, Record Keeping, Consensus).
Bitcoin roots from Cypherpunk movement and Libertarian ideals.
Difference between Bitcoin and its early predecessors.
Technical explanations of Bitcoin - Bitcoin network, cryptography and cryptographic hash functions, Bitcoin Script, privacy, and hash commitment schemes.
Bitcoin wallets, wallet mechanics.
How mining works.
Bitcoin transactions.
What is Bitcoin governance and how to interact with the Bitcoin network.
Can Bitcoin be destroyed? How
Learn everything about network attacks.
What is Ethereum
Ethereum Virtual Machine (EVM) and the idea of Turing completeness.
Key protocol differences between Bitcoin and Ethereum.
See some real world Ethereum usecases.
---
Course Hours & Delivery
This is an online, self-paced course developed by IBM. Participants are required to complete all modules within 6-weeks (2-3 hours per week). Once enrolled, you will be guided by your moderator who will further assist you to complete the course.
---
Instructors
Rustie Lin
Lead Instructor, University of California, Berkeley

Rustie Lin is an undergraduate Computer Science student at the University of California, Berkeley. He lecturers on Blockchain and Smart Contracts course offered at UC Berkeley, as well as gives talks and workshops internationally. Rustie also helps to develop blockchain Proof of Concepts (PoCs) for startups and Fortune 500 companies. Rustie's primary interests is in mobile and distributed systems, consensus protocols, networks and architecture.
---
Mengyi Gloria Wang
Instructor, University of California, Berkeley
Gloria is an undergraduate in Interdisciplinary Studies with a focus on Computer Science and Economics at the University of California, Berkeley. Before entering the blockchain space, she was an intern at Bain & Company. With the help and guidance of the Blockchain at Berkeley community, she quickly gained knowledge in the cryptocurrency space and has since then been a discussion leader for the Blockchain Fundamentals course at UC Berkeley. She was also a scholarship recipient for the Programming Blockchain seminar taught by Jimmy Song. Gloria's primary interests in blockchain are use case theory, distributed systems, and Bitcoin mechanics.
---
Moderator
Amarjit Singh
Principal at BlockchainAcademy.asia
Amarjit is a Microsoft Certified Systems Engineer (MCSE) and a Certified Bitcoin Professional (CBP) from c4. He has over 20-years experience in IT, Network Security, Banking, Education and Project Management. Apart from teaching blockchain, Fintech and smart contracts, he and his team is also assisting many Fintech startups with designing robust, state-of-the-art, blockchain-enabled  Fintech applications. Amarjit is a Board of Director for IDACB (International Decentralized Association of Cryptocurrency & Blockchain) and a TEDx speaker.
---
Pre-requisite
Anyone can enroll in this course. No prior knowledge of Bitcoin or cryptocurrencies is required.
---
Certification
Upon full course completion, students will receive TWO certificates. You may display these certs in your LinkedIn profile.
Verified certificate from University of Berkeley, USA (optional paid upgrade)
Certificate of Completion from Blockchain Academy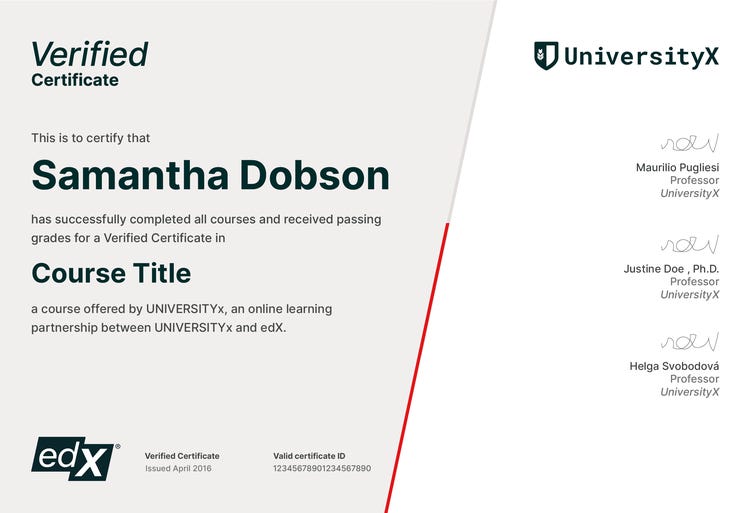 ---
Testimonials
It was an amazing experience. I highly recommend it for all ages and sectors!


Learned something new and very interesting topic to know about.


Learn a lot about blockchain technology from these people. Awesome!


Frequently Asked Questions (FAQ)
---
NOTE: BlockchainAcademy.asia is in partnership with University of California, Berkeley via edX. When you enroll into this course, and if you decide to upgrade to the verified path, we may receive a commission from the organization or university.
Quick Glance
Online Self-paced
Duration: 6-weeks
Moderator
Language: English
Video Tutorials
Fee: $50
1098 Enrolled
Status: OPEN
Your details are 100% safe!